1951 Oldsmoble Super 88 Deluxe Sedan
"Rocket 88"
A stock Rocket 88 Olds won 6 of 9 NASCAR races in 1949.
In 1950, Rocket 88's won 10 of 19 National races.
A Rocket 88 set a Speed Record in 1950 at Daytona.
A stock Rocket 88 engine was 303ci with 135 HP.
The 1st generation of 88's were made from 1949 to 1953 with a light body and
a powerful engine and these cars are now considered America's first Muscle Car.
Ike Turner wrote his "Rocket 88" song at the Riverside Hotel in Clarksdale, MS
which became a #1 hit in 1951. Both the Car and Ike's song are still a big hit today.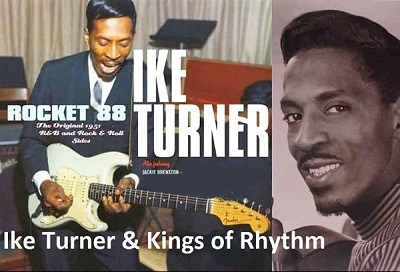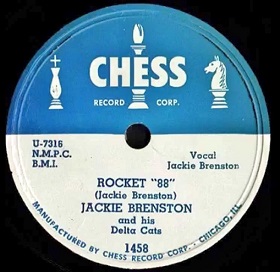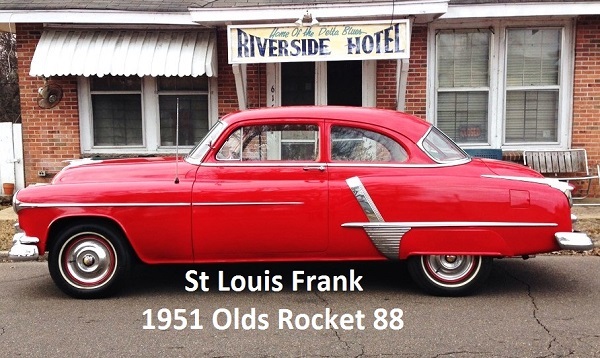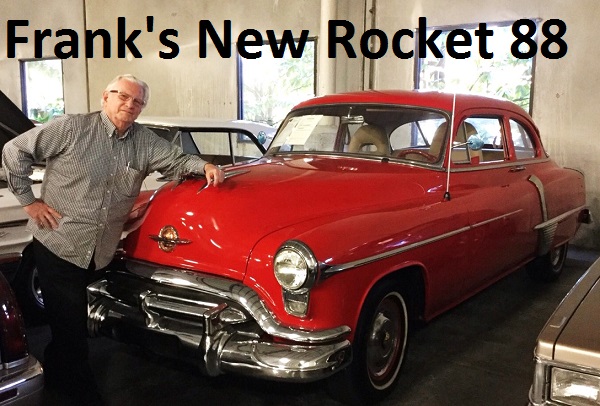 350 cid with 825 miles since built. MSD Blaster ignition. Aluminum Radiator.
Power Steering. Front Disc Brakes & modern Master Cylinder.
700R4 4speed with Overdrive. Dual Exhaust. All Leather Interior.
Tilt Wheel. Modern Gauges with a Tach.
Aftermarket A/C with R-134a. 225/75R/15 on stock wheels.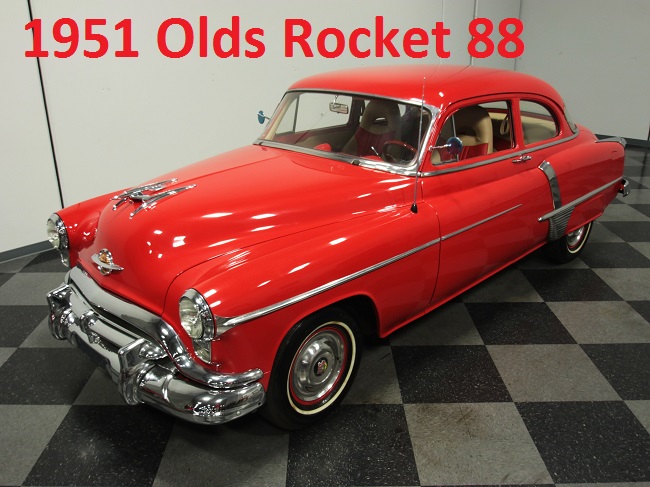 You women have heard of Jalopies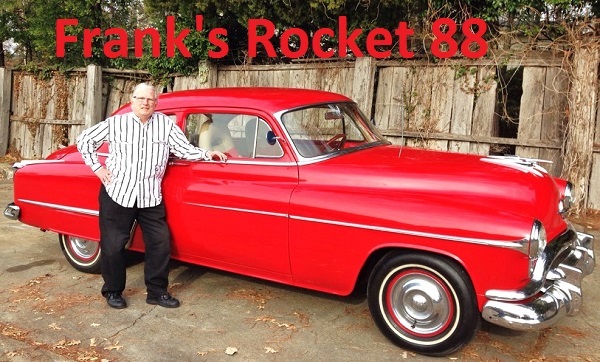 You've heard the noise they make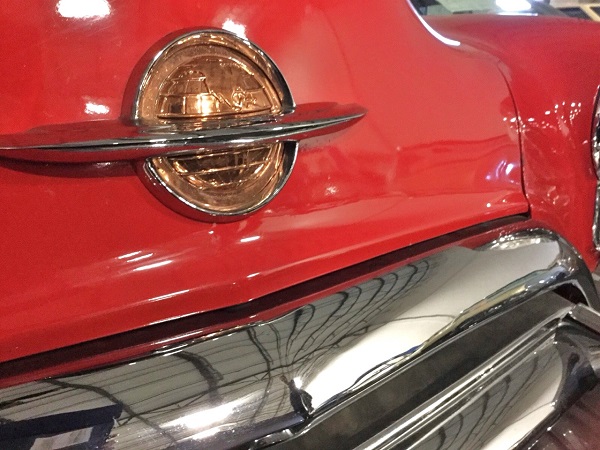 Let me introduce my Rocket 88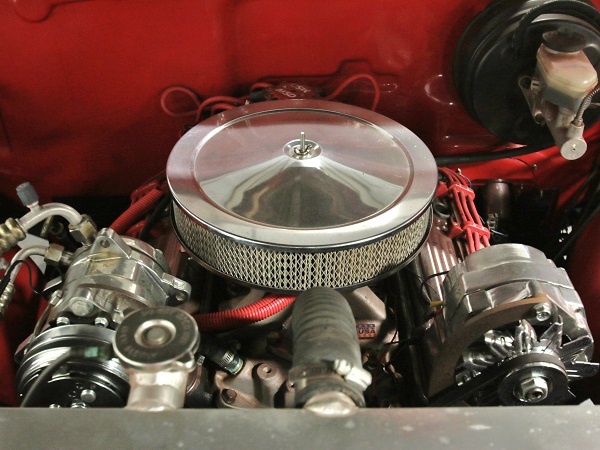 Yes, it's great, just won't wait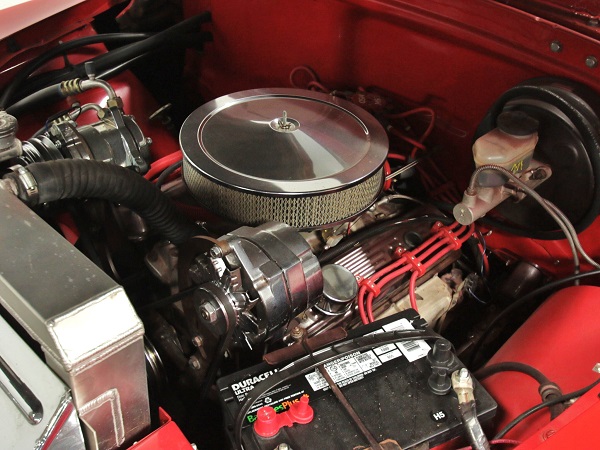 Everybody loves Frank's Rocket 88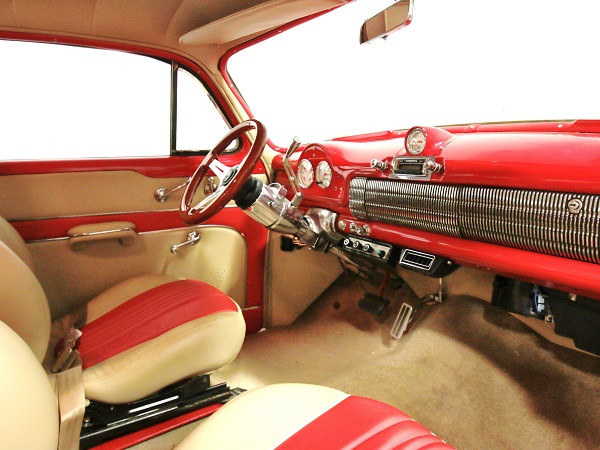 A V8 motor baby, it's modern design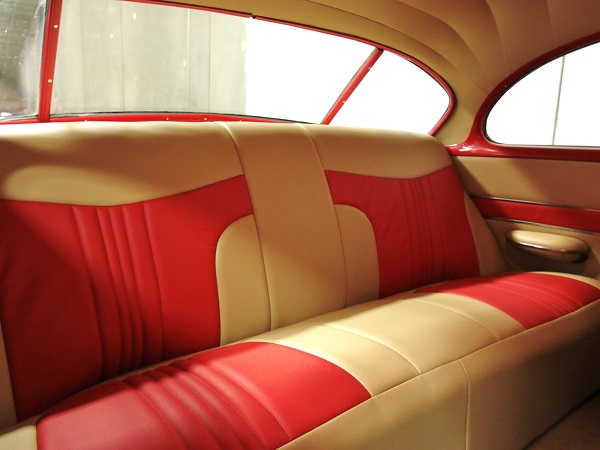 Step in my Rocket, don't be late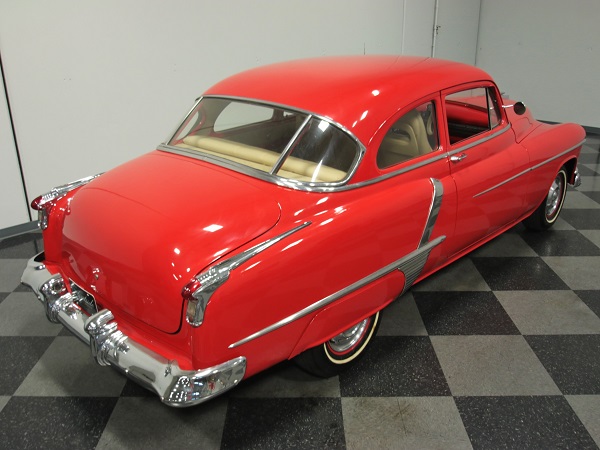 Pulling out about half past eight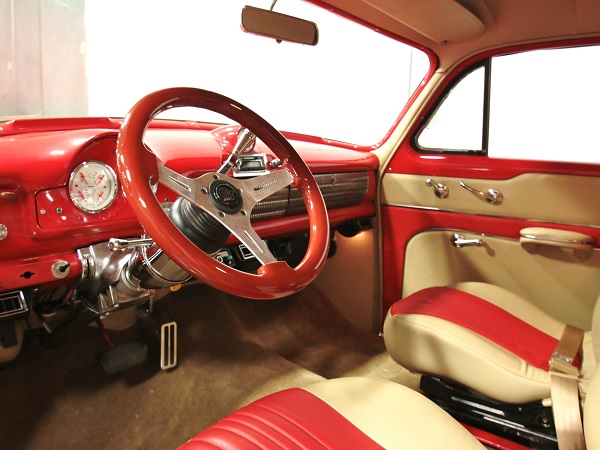 Move on out, movin' and cruisin' along!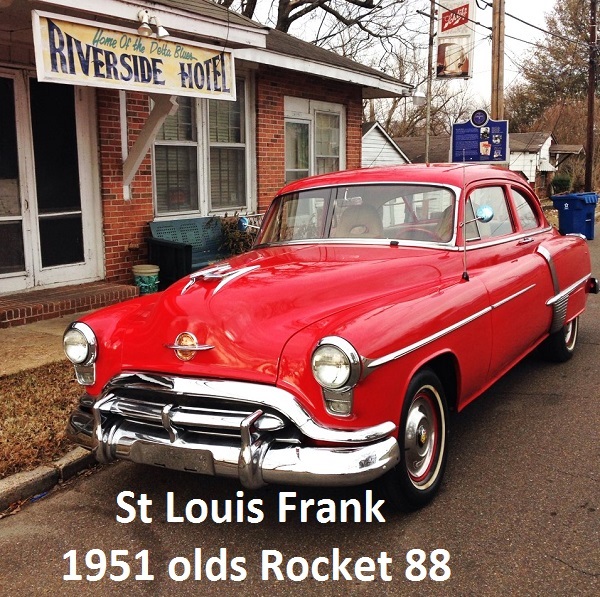 Copyright © 1998-2019 MojoRat LLC. All rights reserved.